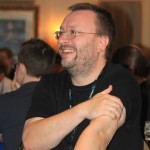 Niels Dagless MA – Principal Solicitor
Niels graduated from Southampton University in 1996 with a Masters degree in European Archaeology. He worked as a professional archaeologist before retraining in law and subsequently graduated from the College of Law in 2005 with Distinction.
He is an experienced litigator and has an interest in probate, conveyancing and employment law. He was formerly the chairman of a Branch Executive Committee of the trade union Prospect.
Niels has, amongst other things, given evidence before parliamentary committee and represented clients at inquests and in the High Court, the Employment Appeal Tribunal and Court of Appeal.
Hugh Whitlock has been practising law in Milford on Sea for many years and is very committed to local matters including as a Trustee for both Oakhaven Hospital Trust (where he is a passionate supporter, fund raiser and advocate) and the Milford on Sea Village Community Centre.
The Community Centre was successful in raising enough money which was then matched by Lottery Funding following a successful application and a brand new Centre was built in 2009/10.
Hugh has a wide connections throughout the New Forest area and is favoured by many local people to act on their behalf and on behalf of their businesses in all matters legal.