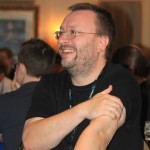 Niels Dagless MA – Principal Solicitor
I graduated from Southampton University in 1995 with a degree in Archaeology. In 1996 I obtained a Masters degree in European Prehistory. I worked as a professional archaeologist and was the chairman of the Archaeology Branch Executive Committee of the trade union Prospect where I gave evidence before a parliamentary committee. In part as a result of this experience, in 2003 I retrained in law. I graduated from the College of Law in 2005 with Distinction in both the Graduate Diploma of Law and the Legal Practice Course.
I trained at the London office of Simpson Miller and qualified in 2008. I specialised in litigation and I represented clients at inquests and in the County Court, High Court, the Employment Tribunal and Employment Appeal Tribunal and Court of Appeal.
On qualifying I worked at Lamb Brooks and then Lamport Bassitt. In 2014 I joined Hugh Whitlock Solicitors to specialise in Conveyancing and Private Client work (more particularly probate, wills and Lasting Powers of Attorney). In 2017 on the retirement of Hugh Whitlock I set up the practice of Niels Dagless Solicitors trading as Dagless and Whitlock.
For fraud prevention please do not reply to or act upon any communication you might receive purporting to advise you that our bank account details have been changed. Please always speak to us to check any payment arrangements.